Clay is derived from the unopened flower buds of an evergreen tree. As the buds of the clove plant are highly aromatic, the clove plant can be produced into an essential oil. It is also a very popular choice for adding spice to a meal or adding to a massage, freshening the breath and more. It is very versatile and has a lot of beneficial properties of Clove essential oil. Clove has been used for centuries in cooking different recipes, making perfumes, and many other aromatic uses.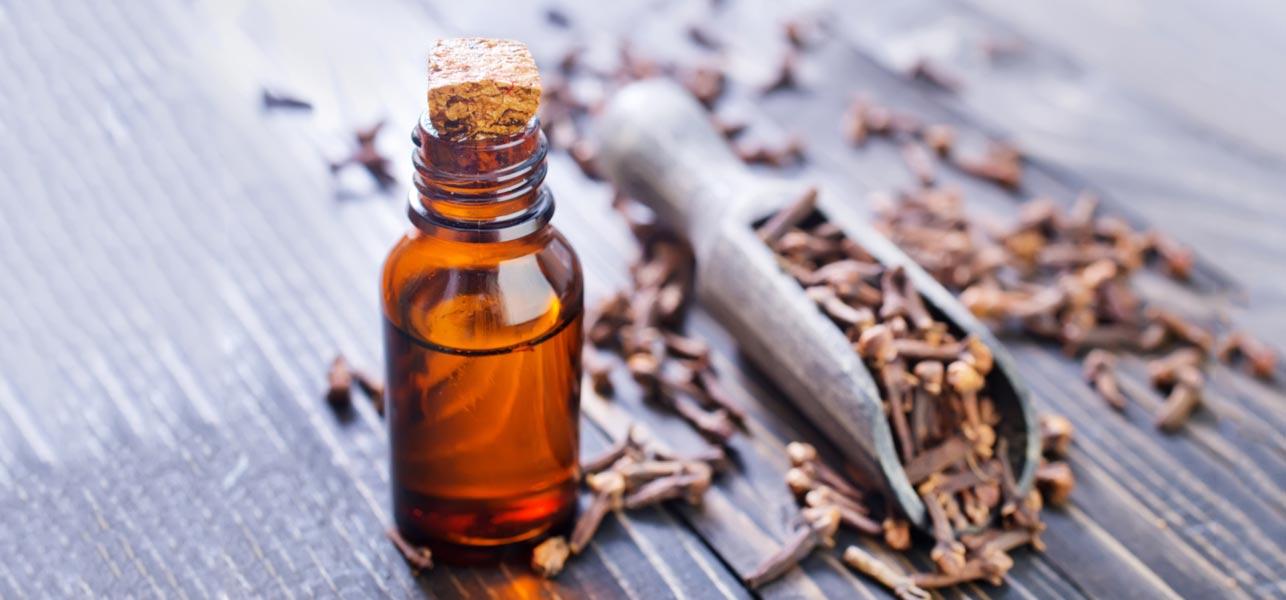 Some of the clove essential oil benefits are:
Clove essential oil is very warm and spicy in character and as such it would be perfect in any autumn or holiday recipes. If you are preparing for a holiday party, and you need the perfect meal, a pumpkin pie with clove oil would make the perfect pumpkin pie.

Clove oil is a guaranteed benefit to your everyday cooking; however, it can also be used in a homemade sugar scrub. Which can be a great skin exfoliant by combining cassia, ginger and clove essential oil.

You can also make your own potpourri concoction to fill your home with amazing warm scents of winter and autumn.  Using cinnamon, cassia, vetiver, wild orange, ginger, cardamom, clove and any other good oils to add another layer to your home-made potpourri with the warm, herbal and spicy scents of fall.

To make the best gingerbread cookie recipe for your family, add some clove oil. The gingerbread cookies are gluten-free; sugar-free and vegan so they are perfect for anyone with dietary restrictions.

One of the most important benefits of clove, it has incredible cleansing and soothing properties it holds for the mouth and oral care. Clove has been used in creating candy, gum and for dental preparations as it cleans the mouth and helps with freshening your breath. Adding a drop of clove oil into water and gargling will give you a soothing effect or adding a drop of clove onto your tooth brush prior to adding toothpaste will effectively promote clean teeth and fresh breath.

As a warming oil, it is appropriately used in massage therapy. Should you want to use this at home, adding clove essential oil with doTERRA Hand and Body Lotion to enjoy a calming and warming massage at home.

It can also have an invigorating effect when diffused during the fall and winter seasons. For the perfect blend diffuser, diffuse three drops of clove, two drops of cinnamon and one drop of wild orange.

Adding clove oil to your daily supplement regimen is vital in promoting wellness. Adding two or three drops of oil to doTERRA Veggie Capsules will effectively support cardiovascular health.=
Clove essential oil can also be used in other ways like being incorporated in bath salt ornaments. Adding clove oil to cinnamon spice salad dressing, or to a winter white hot chocolate. Clove oil can also be added to pumpkin cookies or mixed in to create an essential cologne.